Quick Chuckle
Does this strike a chord with anyone?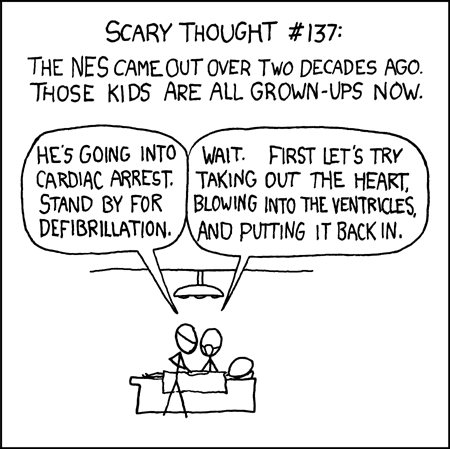 Our family never had a Nintendo system (Commodore 64 Ruled!) but I had plenty of friends that had them. I clearly remember that when the game was not working, for some reason, the solution was to remove the cartridge and blow on the connectors.

You can check out more funny comics here.